IBX410
From SpinetiX Support Wiki
Introduction
The iBX410 is the versatile digital signage player powered by the latest technology that effortlessly meets all your signage needs. With fanless commercial-grade design, cutting-edge Intel® Atom® processor and DSOS™, iBX410 is powerful yet affordable, capable of delivering reliably in any signage scenario.
Key Features
Latest generation Intel® Atom® processor
DSOS™ by SpinetiX – signage-dedicated lightweight OS
Fanless, compact, and flat-form factor design
4K | 60 FPS ready
128 GB of internal storage
Designed for 24/7 use
3-year warranty included, extendable to 5
Downloads
Hardware
Main characteristics
Processor
Intel™ Atom x6211E (Elkhart Lake)
Memory
RAM: 2x 4 GB DDR4-3200
Storage
Internal: Industrial 128 GB SSD M.2 M-Key (2280)
External: Flash drive, hard disk (via USB 3.1)
Power
60W power supply adaptor (included), power required: DC +12V 5A, lockable power connector
Operating environment
Ambient temperature: 32 - 104ºF / 0 - 40ºC
Storage temperature: -4 to 122ºF / -20 to 50ºC
Relative humidity: 10-90% non-condensing
Real-time clock (RTC)
Accuracy ±1 min./month, backed by battery (BR2032)
Dimensions
W x H x D: 181 x 21.5 x 123 mm, respectively 7.13 x 0.85 x 4.84 inches
Weight
840g ± 5g, respectively 29.63 oz
Input & outputs
Video output
1x HDMI Port 2.0b (type A)

Display power saving: DVI DPMS, serial port

Audio output

Digital audio (stereo and 5.1/7.1 surround sound) via HDMI, or any of the USB ports (using a DAC device)

1x Analog line-level audio (stereo) via dedicated 3.5 mm jack port

Network

connectivity

1x Ethernet 2.5 GbE 8P8C port (a.k.a. RJ45), IEEE 802.3ab/802.3u/802.3az/802.3bz standards

Protocols: IPv4, IPv6, DHCP, Zeroconf, NTP, SNMPv1/v2c, HTTP/HTTPS, TLS-SRP, 802.1x, user root certificates, WebDAV, SSDP/UPnP, Bonjour, RTSP, RTP, UDP

Remote configuration: Embedded web server, HTTPS with user root certificates, RPC API

USB port
3 x USB 3.1 Type-A
Serial port
1 x RJ45 port dedicated for RS232
Notes:
The player's power button is multi-functional - it can be used to restart the player after it has been shut down, but also:
Briefly press (max 1s) and release it to trigger the On-Screen Display (OSD) showing the player addresses, firmware version, DSOS license type (if any), and other player identification information.
Double-press it or hold it for 3 seconds to trigger a shutdown of the device.

You should wait for 10–15 seconds for the player to completely shut down (no video signal is displayed), then you can safely unplug the power supply. To restart the player, briefly press the power button again.
LEDs
The player has the following LEDs on the front side:
Power LED ⇒ light up solid red when the player is powered and running.
SSD LED ⇒ blinks green when the internal storage is accessed.
Two LEDs are integrated within the network connector:

Left LED shows the network speed by changing its color, as following:

off ⇒ 10/100 Mbps network
solid green ⇒ 1000 Mbps (Gigabit) network

Right LED shows the network activity, as following:

off ⇒ the link is not present
solid amber ⇒ the link is present;
blinks amber ⇒ there is link activity (i.e., network packets);
Enclosure/casing
The enclosure is made of aluminum and SGCC.
Mounting
The player can be mounted using the included standard-system brackets. See the technical drawing above for more details.
If the mounting surface is itself well ventilated and/or will help with heat dissipation (e.g., a separate bracket of a display mount) then the player can be mounted flush with the surface, but you should monitor the temperature during use.
If the mounting surface is attached to another heat source (e.g., the back panel of a display) then you should use standoffs to allow air to circulate around the player, and monitor the temperature closely.
The mounting brackets are attached with four screws, and they can be removed if necessary.
Identification
Each iBX410 player has a unique serial number and a MAC address. Each player has also a device name, set by default to the player serial number, displayed and configurable within the Control Center interface.
A sticker with the serial number, barcode, player model and few other information can be found on the bottom side of each player. This helps to identify the unit and it should not be removed.
Logo and printing
Situations may arise where labels or transfers may need to be applied to the player. This is generally not recommended by SpinetiX as the heat generation of the device may be affected.
There is almost no risk of a sticker or label removing the logo printed on the player; the printing process used is a special type which results in ink being protected by the outside layer of aluminum itself.
Any material affixed to the player must be entirely removable without a trace for the unit to remain within warranty.
Power supply
The external power supply (included) has the following characteristics:
Model: FSP060-DHAN3
AC Input: 100-240V~, 1.8A 50-60Hz.
DC Output: 12V ⎓ 5A 60W
DC cord: power adapter (w: 11cm) + 120 cm attached cable, lockable power jack
AC cord: 2x detachable cables of 180 cm for type B and type E/F plugs.
Incorrect use of a power supply or using an incorrectly rated power supply can damage your player and void the warranty.
Warranty
SpinetiX offers 3 years of Hardware Limited Warranty for iBX410 products.
A 5-year warranty extension can be purchased separately.
The player has a very low probability of failure because its hardware architecture is free of moving parts. There is no official mean time between failures calculated; the component with the shortest MBTF is currently the internal storage, however, the high-quality cards used by SpinetiX are certified for at least 5 years of use by the manufacturer.
The warranty does not apply to the external power supply unit, nor the internal memory medium (storage). See General Terms & Conditions of Sale (Exclusions section) for more details.
Software
Operating System
The embedded DSOS™ is a secured operating system designed for digital signage players, especially for demands of defense, financial, cruise vessel and other high-availability scenarios. It cannot be changed in any way, and no other OS can be installed on the player.
See DSOS page for more details.
Rendering engine
Layer composition
Multi-layer, multi-video decoding capability
Text
Unicode support (international text); bidirectional (right-to-left, left-to-right)
Fonts: TrueType, OpenType user fonts, built-in fonts (Western, Cyrillic, Arabic, Greek, Hebrew, Chinese, Japanese, Korean, Thai, Hindi, etc.)
Media file formats
Image formats: JPEG, PNG, GIF, SVG, PDF/A
Video formats: MPG, MP4, M4V, MOV, MKV, AVI, VOB, TS, WMV
Audio formats: MP3, AAC, WAV, WMA, AC3, M4A, MKA
Video codecs
Multi-video decoding capable, 4K60p 4:4:4
H.264/MPEG-4 AVC: HP@L5.2, H.265/MPEG-H HEVC: L5.1
MPEG-2: MP@HL, MPEG-4: ASP, MJPEG
WM9/VC-1: AP@L3
Audio codecs
AAC-LC, HE-AAC, AC3, MPEG Layer I, II, III (MP3), WMAv2, AC3
Animation
Elementi playlists, transitions, effects
Content languages
SVG Tiny 1.2+, HTML5, Canvas, SMIL Animations, iCalendar (RFC 5545)
Scripting language
JavaScript (ECMAScript 5), jSignage™ (jQuery, Layers, Graph, QRCode, etc.), WebStorage, XMLHttpRequest
External data access
AJAX, REST, HTTP/HTTPS with custom certificates or SRP, raw TCP/UDP
Interactivity
USB input devices (touch screen, keyboard, mouse, presenter, barcode scanner, etc.), USB HID I/O, network triggers, serial port (JavaScript COM API)
Video Wall
Accuracy ± 1 frame, unlimited screens
Streaming
RTSP, RTP, UDP (multicast capable), HTTP
DSOS activation licenses
Description
The iBX410 players are working out of the box with SpinetiX ARYA™ cloud-based service, without needing a DSOS license, however, not all the players' features are available. More features can be unlocked by purchasing a DSOS license (choose between WIDGETS, KIOSK, or SYSTEMS) and then activating it on your player.
WIDGETS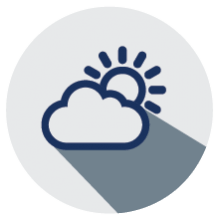 In
WIDGETS
mode, you combine the power of the player and the versatility of
Elementi
and its 250+
widgets
. Fill any display with content that auto-updates using data from your everyday tools like social media, Goggle Suite, or Microsoft Office 365. The widgets are easily customizable, simple, and powerful to deliver information.
This DSOS license activates all APIs for content automation and distribution.
KIOSK
The
KIOSK
mode builds on top of the Widgets mode and offers support for rich interactive content created with HTML5 and/or Elementi, including HTML5 dashboards, Microsoft Power BI, Google Maps, YouTube, Vimeo, etc.
This DSOS license activates native support for HTML5 and
physical input/output APIs
.
SYSTEMS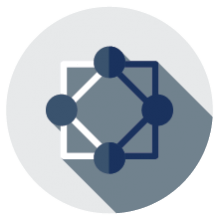 The
SYSTEMS
mode allows you to immerse audiences with your story through IoT solutions and third-party technologies. With sensors, cameras, smart-building, queue management systems and more, you have the full integration capacity of the player to deliver experiences with an unlimited degree of personalization.
This DSOS license activates all SpinetiX features and APIs for maximum integration options, such as
multiscreen synchronization
/
video wall
,
custom resolution
,
streaming
,
network triggers
from external devices or applications, etc.
Activate a DSOS license
Once you have purchased a DSOS license, follow these steps to activate it on your player:
Open https://activate.spinetix.com/ in your browser.
Sign in to your account.

If you already have an account on SpinetiX ARYA™, use the same credentials to log in with, as the two platforms share the users' database. Otherwise, sign up for a new user account using an email address (click the button marked with the SpinetiX logo) or your Google or Facebook profile.

In the top part of the screen, enter a label/comment, the player' serial number, and the license code (12 alphanumeric characters).

The comment and serial number fields can be edited at any time - for that, click on the field, enter the text you want, and then press the "Enter" key to save the changes.

Click the "ASSIGN" button. A row containing these details, plus the DSOS license type, is added underneath.

Note:

Once a DSOS license has been bound to an account, it can only be moved to another player (

see details below

), but not to another account.

If the target player is connected to the SpinetiX Cloud, it will automatically get the DSOS license (this can take up to 5 minutes, when the player is in SLOW SYNC mode) - once done, a "MODIFY" button is shown on the right side.
Modify a DSOS license
To remove a license from a player and/or add it onto another player, follow these steps:
Click the "MODIFY" button on the corresponding line.
Delete the serial number. This will remove the license from that player.
Enter the serial number of the new player. This will assign the DSOS license to the new player.
Press the "Enter" key to save the changes.
Content management
The iBX410 players worksout of the box with SpinetiX ARYA cloud-based service. Elementi can also be used if a DSOS license has been activated on the player.
SpinetiX ARYA
SpinetiX ARYA is a cloud-based visual communication solution, easy to use and accessible from anywhere from a browser from any device (PC, tablet, smartphone) and at any time. The carefully crafted templates with animations and transitions will show off what's on sale, opening hours, person showcase, news, menu weather and more.
Elementi
Elementi is our simple, yet powerful digital signage software, letting you seamlessly publish and schedule content onto your player. The bond between Elementi and the iBX410 players ensures consistency in delivering a visually rich experience to any combination of screens across your network day after day, year after year - regardless of external factors such as evolving PC standards and hardware.
See also