DSOS
From SpinetiX Support Wiki
Introduction
DSOS™ by SpinetiX™ is a lightweight, secured operating system designed for digital signage players, especially for demands of defense, financial, cruise vessel and other high-availability scenarios. Native to the SpinetiX Hyper Media Player (HMP) devices, DSOS also brings embedded system design to the Intel ecosystem, ideal for fanless architectures like Intel Goldmont, but scalable to i5, i7 or i9 when maximum performance matters. See the supported hardware platforms below.
Regarding the content management, the default DSOS configuration includes the access to the SpinetiX ARYA cloud CMS, available with a zero-cost discovery option and first-line support via online chat. More features can be unlocked on the supported devices by purchasing and activating a DSOS license - you can choose between WIDGETS, KIOSK, or SYSTEMS.
Regarding the operating system updates, the security patches and the rendering engine improvements are delivered together, using a tightly integrated remote update service, thus avoiding unexpected content failures commonly experienced with desktop operating systems. Find more details on the DSOS release notes page.
Supported hardware platforms
The DSOS™ has been validated on the following hardware devices:
SpinetiX players
Third-party players
As a member of Intel® IoT Solutions Alliance, SpinetiX collaborates with third-party player manufacturers to bring our digital signage technology and expertise to users relying on Intel-based architectures. Our partners can provide you the above players with SpinetiX's Digital Signage Operating System already installed and built-in access to SpinetiX ARYA™ cloud CMS (see more about ARYA plans).
Security at the core
Remote monitoring and management of endpoints is built-in to the DSOS stack, working alongside Intel vPro® to support single-truck-roll deployments, commissioning, maintenance and decommissioning. Device security is further enhanced with UEFI Secure Boot support. Cloud communications are secured using the TPM or Intel TPP. User content is secured against device theft, with DSOS disk partitions cryptographically signed.
DSOS is maintained by a dedicated engineering team at SpinetiX with more than a decade of experience in designing firmware for hardened, secure digital signage players.
DSOS activation licenses
Description
The HMP400, HMP400W, iBX410, iBX440, and DSOS-compatible third-party players are working out of the box with SpinetiX ARYA™ cloud-based service, without needing a DSOS license, however, not all the players' features are available. More features can be unlocked by purchasing a DSOS license (choose between WIDGETS, KIOSK, or SYSTEMS) and then activating it on your player.
WIDGETS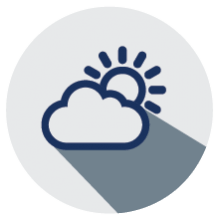 In
WIDGETS
mode, you combine the power of the player and the versatility of
Elementi
and its 250+
widgets
. Fill any display with content that auto-updates using data from your everyday tools like social media, Goggle Suite, or Microsoft Office 365. The widgets are easily customizable, simple, and powerful to deliver information.
This DSOS license activates all APIs for content automation and distribution.
KIOSK
The
KIOSK
mode builds on top of the Widgets mode and offers support for rich interactive content created with HTML5 and/or Elementi, including HTML5 dashboards, Microsoft Power BI, Google Maps, YouTube, Vimeo, etc.
This DSOS license activates native support for HTML5 and
physical input/output APIs
.
SYSTEMS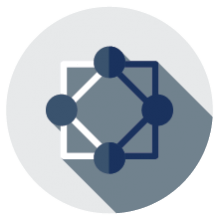 The
SYSTEMS
mode allows you to immerse audiences with your story through IoT solutions and third-party technologies. With sensors, cameras, smart-building, queue management systems and more, you have the full integration capacity of the player to deliver experiences with an unlimited degree of personalization.
This DSOS license activates all SpinetiX features and APIs for maximum integration options, such as
multiscreen synchronization
/
video wall
,
custom resolution
,
streaming
,
network triggers
from external devices or applications, etc.
Activate a DSOS license
Once you have purchased a DSOS license, follow these steps to activate it on your player:
Open https://activate.spinetix.com/ in your browser.
Sign in to your account.

If you already have an account on SpinetiX ARYA™, use the same credentials to log in with, as the two platforms share the users' database. Otherwise, sign up for a new user account using an email address (click the button marked with the SpinetiX logo) or your Google or Facebook profile.

In the top part of the screen, enter a label/comment, the player' serial number, and the license code (12 alphanumeric characters).

The comment and serial number fields can be edited at any time - for that, click on the field, enter the text you want, and then press the "Enter" key to save the changes.

Click the "ASSIGN" button. A row containing these details, plus the DSOS license type, is added underneath.

Note:

Once a DSOS license has been bound to an account, it can only be moved to another player (

see details below

), but not to another account.

If the target player is connected to the SpinetiX Cloud, it will automatically get the DSOS license (this can take up to 5 minutes, when the player is in SLOW SYNC mode) - once done, a "MODIFY" button is shown on the right side.
Modify a DSOS license
To remove a license from a player and/or add it onto another player, follow these steps:
Click the "MODIFY" button on the corresponding line.
Delete the serial number. This will remove the license from that player.
Enter the serial number of the new player. This will assign the DSOS license to the new player.
Press the "Enter" key to save the changes.
See also