DSOS license
From SpinetiX Support Wiki
This article is a stub. Main article: HMP400.
WIDGETS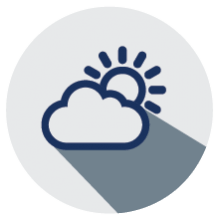 In WIDGETS mode, you combine the power of the HMP400 and the versatility of
Elementi
and its 250+ widgets. Fill any display with content that auto-updates using data from your everyday tools like social media, G-Suite, or Microsoft Office 365.
Widgets
are easily customizable, simple, and powerful to deliver information. This license activates all APIs for content automation and distribution.
KIOSK
The KIOSK mode builds on top of the Widgets mode and offers support for rich interactive content created with HTML5 and/or Elementi, including HTML5 dashboards, Microsoft Power BI, Google Maps, YouTube, Vimeo, etc. This license activates native support for HTML5 and
physical input/output APIs
.
SYSTEMS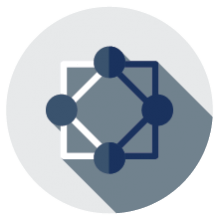 The SYSTEMS mode allows you to immerse audiences with your story through IoT solutions and third-party technologies. With sensors, cameras, smart-building, queue management systems and more, you have the full integration capacity of the HMP400 to deliver experiences with an unlimited degree of personalization. This license activates all SpinetiX features and APIs for maximum integration options, such as
multiscreen synchronization
/
video wall
,
custom resolution
,
streaming
,
network triggers
from external devices or applications, etc.
Activate a DSOS license
Once you have purchased a DSOS license, follow these steps to activate it on your player:
Open https://activate.spinetix.com/ in your browser.
Sign in to your account.

If don't have one, but you already have an account on SpinetiX ARYA™, you can use that one to log in with, as the two platforms share the users' database. Otherwise, sign up for a new user account using your email address (the SpinetiX logo button) or your Google or Facebook profile.

In the top part of the screen, enter the player' serial number and the license code (12 alpha-numeric characters).
Click the "ASSIGN" button.

A line containing the serial number and the DSOS license type is added underneath.

If you want to assign a label, click on the "LABEL" field, enter the text you want, and then press the "Enter" key.
Modify a DSOS license
To remove a license from a player and/or add it onto another player, follow these steps:
Click the "MODIFY" button on the corresponding line.
Delete the serial number. This will remove the license from that player.
Enter the serial number of the new player. This will assign the DSOS license to the new player.
Press the "Enter" key to save the changes.